Say goodbye to love handles with these easy and painless tricks!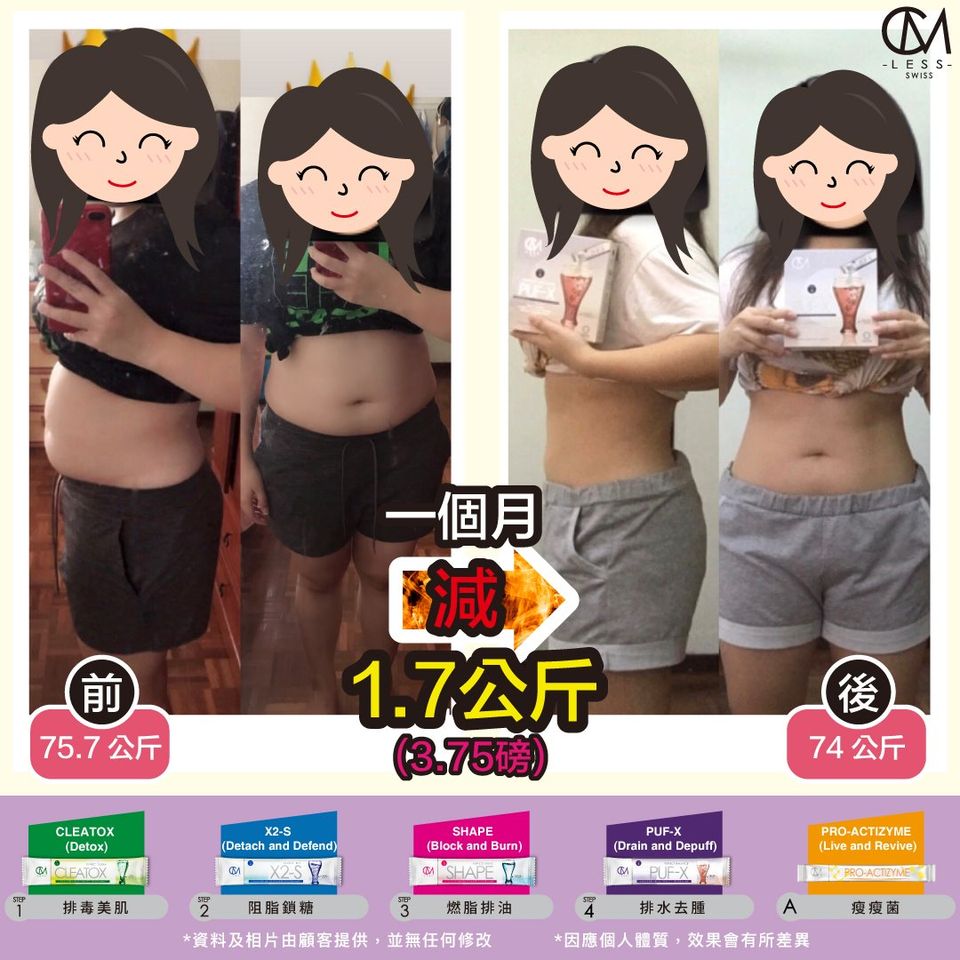 Many people must say this phrase when they look at their 'swimming ring' in their waist, 'I hate the fat in my belly and waist so much!' I am one of them, always thinking about how to get rid of it! But my suggestion is not to pursue a low weight, but to improve body shape in a healthy way!
Ms. Y's case is exactly what I said. She started drinking the CM LESS Slimming series a month ago. Although her weight only decreased by 1.7 kg, about 3.75 pounds, BUT it perfectly dealt with her stubborn belly fat😍, and her belly became flat again effortlessly. Without having to diet or exercise, she still achieved such great results! (However, I still suggest everyone to exercise moderately for better effects😎😎!)
Want to know more😜? Let me recommend this series to you - it includes a complete set of Detox, Sugar and Fat Block, Burn Fat and Lock Oil, reduce edema, and metabolism boosting products. When it comes to what we ingest, health and safety are the top priority! (Agree with me!) And the CM LESS Slimming series is independently tested and certified by the Hong Kong government, and does not contain any of the 315 commonly used western medicine or laxatives. Ms. Y is holding STEP 4 - Reduce Edema product that is specially designed for friends who often experience swollen face and feet. The formula uses patented ingredients from France and the United States 👨‍🔬, which can quickly and effectively eliminate excess water and improve blood circulation🌪. Every morning when I see my puffy face, I habitually reach for a packet of STEP 4 and drink it down in secret 🤫. The most important thing is that I can see the effect immediately every time, and regain a slim and toned face! If you want to experience the miraculous effect of immediate reduction of water retention, I highly recommend you to purchase this ⭐swollen face savior⭐!
---