【#Vivien Yeo's Beauty & Lifestyle】3 Ways to Help You Find Your Life Direction Before 2022 Ends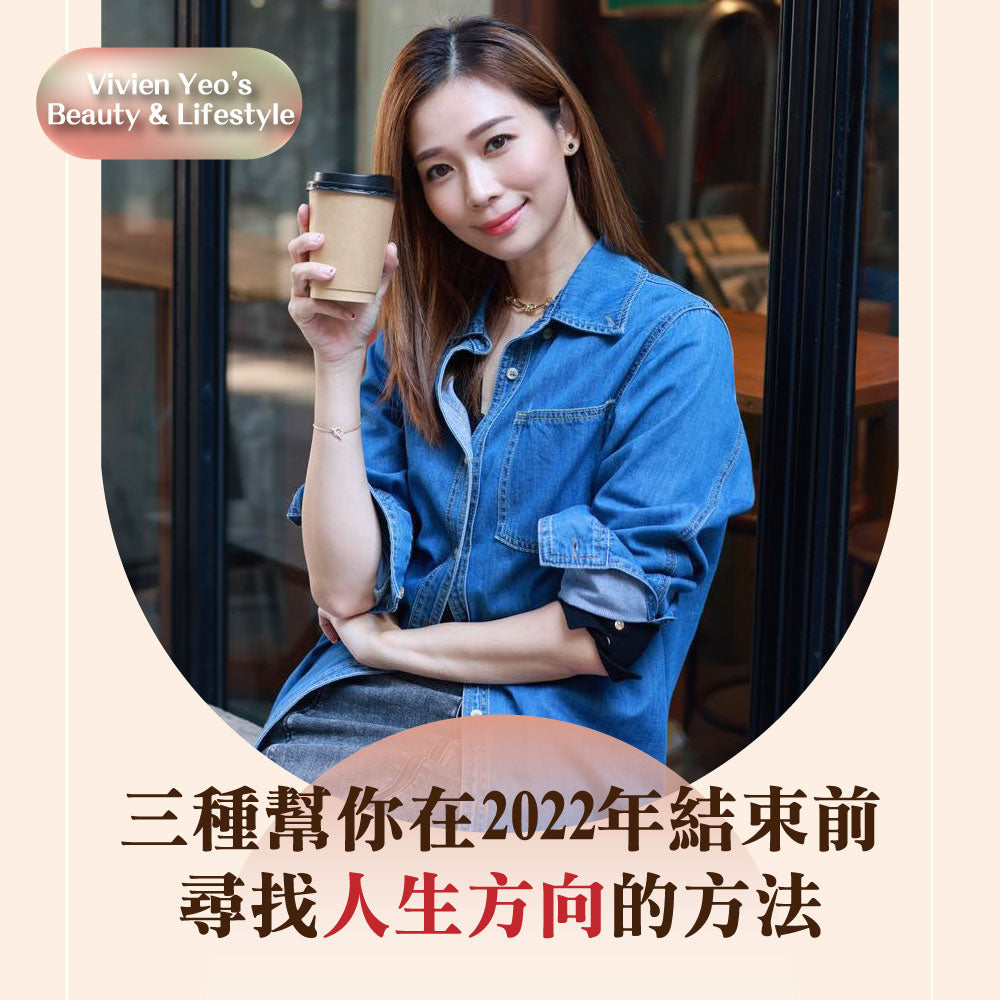 Previously, I saw on social media platforms that many people were uploading what kind of music they listened to the most and who they listened to the most in this year. Whenever it is the end of the year, I see many posts that reflect on what has happened in their own year, whether they achieved their goals set at the beginning of the year, and this type of self-reflection. In the process of reflection, I believe that we should not only focus on what we did wrong, but also what we can do better and do better. After so many years as an artist and many years of business experience ,I want to share with you how to find your direction in life before the end of 2022 if you are lost in your life. Everyone's life direction is different. If you feel lost about your future path, it's better to first learn to understand yourself and explore yourself before you can learn to choose a direction that suits you. So, how do you explore yourself?
One way to explore yourself is to look for inspiration from the people around you and understand their experiences to find inspiration for your own life direction. It is suggested that you seek out a mentor or guide, which could be a teacher, counselor, or an experienced friend or family member. They can provide valuable advice and guidance, and help you think through your choices and make decisions. I used to chat with friends or seniors in the acting industry when I was filming, and they often reminded me that most people's acting careers are not long and that I need to be prepared for the future. So, I learned to listen to the experiences of people of different ages and backgrounds in different work processes and this may inspire me in different ways. At that time, I saw many senior actors who had their own side businesses while filming, and I learned from them to be prepared for the future and decided to start preparing for my own future. That's why I felt that starting my own business, which had always been a dream of mine, was the right choice.
In addition to looking for inspiration from the people around you, you can also try different things and find areas that interest you. This can help you discover your interests and skills, and continue to grow in these areas. For example, I learned to wakesurf earlier this year and had a great summer. Although it was a short interest class, I still took it seriously and followed the "Work Hard Play Hard" philosophy, which reminded me that it's okay to fall, as long as I keep practicing and trying, I will eventually succeed. The same applies to finding your direction in life.
Third, reading books can give you some quiet time to yourself and during this process, you can write down any inspirations or thoughts you receive, and then review your notes to find your direction in life. I recommend two books here. The first is "NOW,DISCOVER YOUR STRENGTHS ," which helps you learn how to find your own talents and includes a questionnaire to help you identify your top five talents and use them effectively in your development. The second book is "ZHICHANG - 深入淺出職場心理學" which helps readers understand how to develop and succeed in their careers. This book introduces some practical methods and techniques that can help readers find a suitable career direction and succeed in the workplace. This book may be helpful for those who are looking for their direction in life.
In summary, finding your direction in life requires a combination of your interests and personality, as well as external help and advice. Only in this way can you find a truly suitable direction for your life and move towards your dreams.
I wish you a more fulfilling and enriching 2023❤️
*Tip: What can you do if you accidentally get sunburnt while playing in the sun? The Glowhite Whitening Capsules can help reduce the formation of melanin in the body, achieve an even and brightened skin tone, and achieve a medical-grade whitening effect.
---